Leggi cosa dicono i nostri ospiti di noi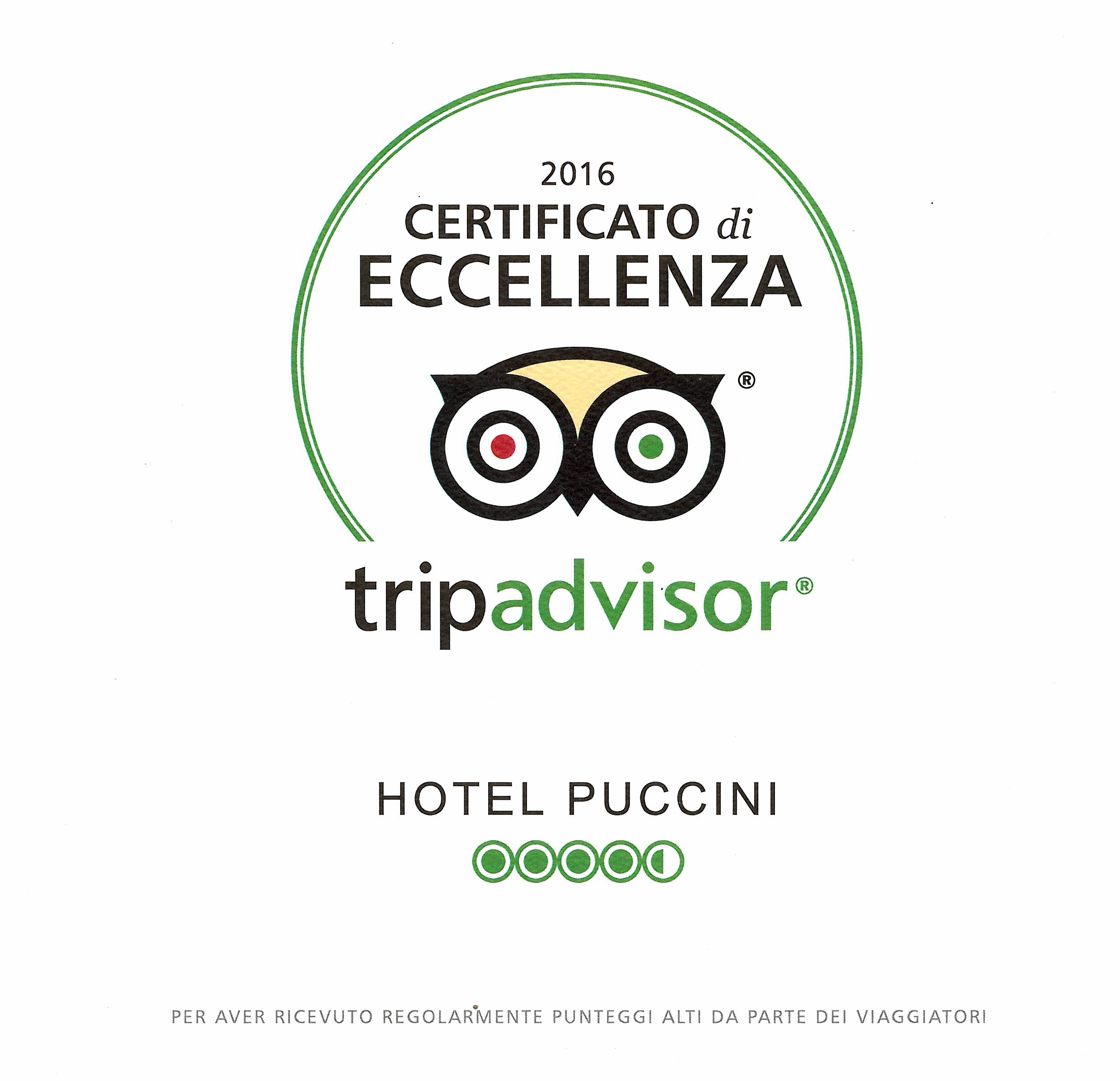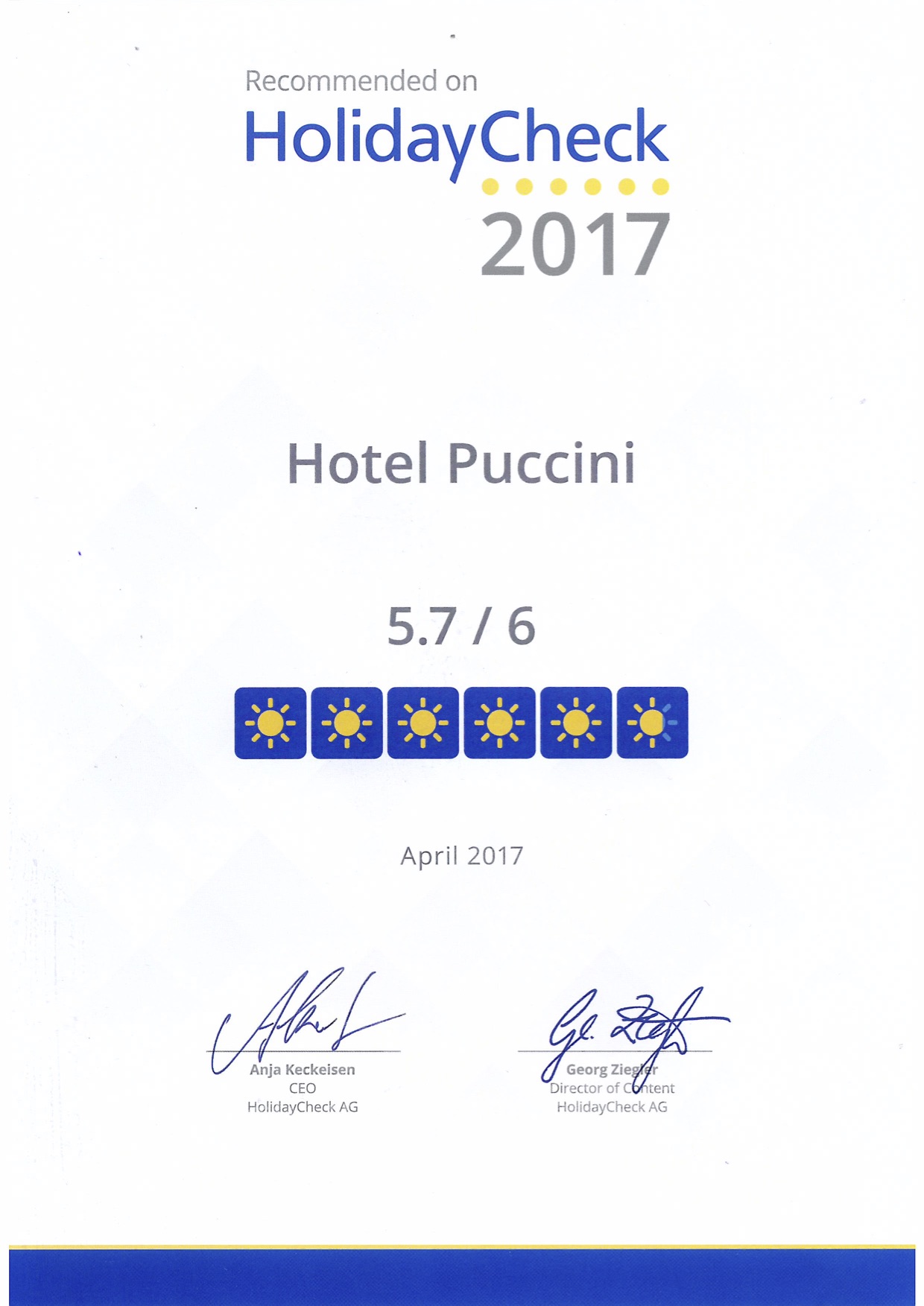 The hotel was great. We had clean rooms, reliable WiFi, and a 24 hour bar. What really shined though was the staff. From the front desk to the bar and the housekeeping staff everyone was professional and friendly. If and hopefully when we return to Tuscany we will be staying here again!
We came for 6 nights with gate1, the hotel was great, the staff was awesome and very helpful and professionals, good WIFI, the room was clean and comfy, good location really it was an excellent hotel, I loved this hotel and I will go again. For all the staff (Thank you all for everything).
"Soddisfatti"
Aprile 2018 – Tripadvisor 
Io e la mia compagna abbiamo soggiornato 2 notti, lo staff è stato all'altezza delle 4 stelle. Molto cordiale e disponibile, sopratutto nella colazione, Hotel pulito e comodo. posizione centralissima.
"COME IN FAMIGLIA"
Aprile 2018 – Tripadvisor 
Aprile 2018 – Tripadvisor 
Abbiamo trascorso in questo hotel le vacanze di Pasqua.
Devo dire che ci siamo sentiti come in famiglia. Siamo stati coccolati per quattro giorni da tutto il personale, dalle addette alla reception e dal personale di sala, senza dimenticare i gestori, tutti sempre molto disponibili. Abbiamo trovato il cibo ottimo e molto ben curato e e la camere insonorizzata, comoda e impeccabilmente pulita.
Penso che ci rivedranno.
"Wonderful Hotel Puccini"
The Hotel Puccini is a wonderful place to stay! The staff make you feel like family. It's a great location to visit various cities in the region such as Florence, Pisa, Lucca, Monte Carlo, Sienna, or even Montecatini itself. The daily breakfast has a wide selection of delicious foods. They have a bar which is open 24 hours. The accommodations are very comfortable. It's within easy walking distance to the train station, many restaurants and shops, and the town square. I would highly recommend staying at Hotel Puccini!
"Great Hotel, Fantastic Service"
We thoroughly enjoyed our 5 night stay. The hotel is at a wonderful location. The room was very nice with comfortable beds. The typical European breakfast was hearty though the egg dishes were barely warm (could be a different style).
The best part of the stay was the superb service. Stefania and Elena were delights…they could not have been more caring and helpful..just great people.
"Splendida struttura"
Aprile 2018 – Tripadvisor 
Sono stato 2 notti nel mese di marzo e sono stato Benissimo. L'hotel si trova nel cuore di Montecatini sul corso Roma a pochi minuti dalla stazione ferroviaria. Personale molto professionale e accogliente. Stanze pulitissime e insonorizzate. La colazione adeguata al numero delle stelle.
Un vero plus è rappresentato dalle docce veramente notevoli.
Ci ritornero' molto volentieri al prossimo viaggio
Grazie a tutto lo staff
"Un accueil super chaleureux !!"
Ottobre 2017 – Tripadvisor 
Le personnel de l'hôtel est vraiment très agréable !! Après pas mal de route, c'est appréciable d'être accueilli avec autant de sourires !! Repas au restaurant très convenable, jusqu'à 21h30. Petit déjeuner inclus. Mille Grazie.
"Alta Qualità costante nel tempo"
Ottobre 2017 – Tripadvisor 
Sono anni, ormai, che scelgo il Puccini per i miei viaggi d'affari e di turismo. Ed ogni volta ho potuto riscontrare sempre l'eccellente livello di qualità offerto dalla struttura. Cura dei dettagli, ospitalità calda e cordiale, servizi impeccabili. Tutti elementi, questi, che denotano una costante attenzione da parte della proprietà e dello staff. Essere belli per un giorno è facile, esserlo nel tempo richiede una professionalità di alto livello . Complimenti a tutti.
"Like Staying with Family"
Ottobre 2017 – Tripadvisor 
The hotel staff was exceptional and really helped to make the vacation unforgettable. Everybody was very kind and went above and beyond to make our stay comfortable. We would definitely stay at Hotel Puccini again. The weather worked out nicely for October and the tours that the hotel helped book were fantastic. A++ rating!
"Piacevolissimo soggiorno"
Ottobre 2017 – Tripadvisor 
Ho soggiornato un paio di giorni in questo bellissimo hotel, mi ha impressionato la pulizia e l'igiene di tutti gli ambienti oltre che alla gentilezza e professionalità di tutto lo staff, ho mangiato benissimo la cucina è stata di ottimo livello ed il servizio impeccabile.
"Elegant & Charming"
Ottobre 2017 – Tripadvisor 
What a beautiful hotel with the most charming staff! I would highly recommend staying here. Every single person was as polite and helpful as could be. They even opened the kitchen for us after a really long day of sightseeing and getting back really late. I would definitely stay here again! Wonderful location! *Room details: I stayed in a room with two twin beds, myself and my 8yr old…the room had plenty of space, a big window we could open at nigh for fresh air. There was street noise, but only when the window was open. We had a view of the street and mountains. The bathroom was well appointed and roomy! Shower knobs were a little tricky to get the perfect temperature, but nothing we couldn't work out.
"Unbelievable hotel"
Ottobre 2017 – Tripadvisor 
We had an amazing stay with the Puccini Hotel and staff. The rooms are lively and extremely clean. The entire staff went above and beyond to make our stay amazing. The food in the restaurant was very reasonable and absolutely delicious. We loved every moment of our stay and cannot say enough about the hotel and the people who took such wonderful care of us. Definitely would recommend this hotel
"Much more than just a stay, Hotel Puccini treats you like family"
Luglio 2017 – Tripadvisor 
On January 11, 2017, my friend and I took an amazing trip to Italy, my first trip to Europe. I did my research and I selected Hotel Puccini to stay at from among the hotels in the Gate 1 Travel deal. This was the best decision we made. From the very first, when we got in late, struggling to figure out the tolls and the directions in the rental car, we were greeted so warmly and this is where our vacation really started. Later, we saw the hotel directors at small restaurant down the street and they told the restaurant owners to take really good care of us, which they did. Elena and Steffy helped us every day that we approached the desk, whether it was questions about the trains and train schedules, pronunciations (I can proudly say 'San Gimignano' like an Italian native thanks to their coaching), directions, shopping etc. Fabrizio called taxis when we ran late for our day and had to rush out. […] The hotel was immaculate and we felt looked after the entire time. Our trip wouldn't have been the same without their help. I truly was very sorry to say goodbye and I will definitely return and stay there again! So many thanks go out to: Pasquale, Patrizia, Moremo, Antonio, Fabrizio, Steffy, Elena, Marco, Giulia, Rosa, Anna, and Elsa. I apologize if I left anyone out. Thank you for taking care of us. Amber from Texas.
"Impeccabile"
Giugno 2017 – Tripadvisor 
Siamo stati tre giorni all'Hotel Puccini di Montecatini, che dire, un ottimo servizio col personale gentilissimo e cortese in ogni momento della giornata. L'Hotel è munito di tutti i comfort, le camere son pulite ed accoglienti, la colazione è abbondante e la cena di discreto livello. Lo consiglio vivamente.
"Qualità e gentilezza, bravissimi!"
Giugno 2017 – Tripadvisor 
Abbiamo passato due notti in questa struttura moderna ed accogliente e ci siamo trovati benissimo. I titolari sono persone gentili e molto professionali, coadiuvate da uno staff altrettanto attento e competente. Abbiamo cenato in albergo giovedì sera e siamo rimasti decisamente soddisfatti dalla qualità del cibo e del servizio
"Una piacevole sorpresa..."
Aprile 2017 – Tripadvisor
Essendo amanti della Toscana, abbiamo avuto modo di alloggiare in diverse strutture. Nessun soggiorno è paragonabile a quello del hotel Puccini dove abbiamo goduto di tutti i comfort necessari pagando un prezzo piu' che congruo e perfettamente in linea con le nostre aspettative.
In Posizione centrale a Montecatini, comodo per zone limitrofe quali Lucca, Pisa, Pistoia e Firenze.
Camera stupenda insonorizzata e arredata in perfetto stile toscano.
La vera sorpresa pero' è stata il box doccia con idromassaggio, dopo un lungo viaggio, abbiamo raggiunto la pace dei sensi
Abbiamo mangiato divinamente per tre sere. Degustando ogni volta specialita' del posto accompagnate da un'ampia scelta di vini! Raccomandiamo Chianti e Valpolicella.
Personale di livello, super disponibile, Marco e Stefania competenti e simpatici!
Gianluigi F.
Struttura pulita e moderna al centro di Montecatini Terme, stanze pulite con comfort e servizi,ottimo lo staff cortese e professionale sempre presente per i propri clienti!! Ottima la cucina con piatti unici e ricette tipiche in particolare la colazione veramente unica che incontra tutte le esigenze dal dolce al salato con tutti ingredienti freschi e di qualità,consiglio a tutti questi albergo sia per visitare la bellissima Montecatini, che per visitare le città vicine come Firenze o Lucca!!
Claudio O.
"Passione e tanta luce"
Febbraio 2017 – Tripadvisor
La passione, la professionalità e l'amore con cui Pasquale e Patrizia gestiscono questo piccolo hotel è evidente in ogni cosa. Gli arredi colorati ed armoniosi curati nei particolari ti fanno sentire "come a casa" fin da subito. La pulizia e l'ordine regnano sovrani dappertutto soprattutto nei bagni. Marco, Stefania, Stefy, Elena ti danno una "botta" di gioventù come una giornata di primavera dopo un temporale. I cuochi sono bravissimi, poi quando esci fuori, sei in pieno centro. Cos'altro desiderare di più dalla vita? Un vecchio proverbio dice: "nelle botti piccole c'è buon vino". Questo Hotel è proprio come un vino eccellente e raro. Ma più di tutto ho apprezzato che, con garbo e discrezione, non mi hanno mai fatto sentire sola. Con tutto il cuore lo consiglio a chi viene in questa città.
Vittorialeone
"Miglior cucina mai provata"
Febbraio 2017 – Tripadvisor
Appena entrati veniamo accolti dal sorriso delle signorine alla reception. Molto amichevoli e cordiali ci danno indicazioni per vivere a pieno l'esperienza toscana.
La possibilità di restare a cena in hotel ci ha fatto scoprire una vasta scelta del menù a la carte che tutte le sere meraviglia la clientela.
Cortesia Gentilezza Esperienza Professionalità..sono le parole che fanno pensare "Hotel Puccini"
Giancarlo R.
"Friendly staff who are willing to sort out any travel problems you might have"
Maggio 2017 – Tripadvisor
Very clean rooms nicely decorated – great to have a fridge and they put out a selection of local soaps and shampoos – all very tastefully done. A relaxing and welcoming environment. They also have someone on call 24 hrs which was great when we needed hot water and honey at 3am to soothe a nagging cough. Hotel located in middle of town – great for walking out the door to shops and restaurants – but with easy access to motorway. Montecatini is a lovely town located in easy access to Florence and the many beautiful surrounding scenic Tuscan towns – but relatively undiscovered so not over crowded – which we find to be an ideal base camp for daily trips out into the Tuscan countryside. Last but not least – really comfortable beds!
Steve L.
"Loved it"
Aprile 2017 – Tripadvisor
A lovely hotel with excellent customer service. All of the employees are professional, courteous and conscientious. Nice variety at breakfast to start your day off right, and the restaurant has an interesting variety of food. We drove to Lucca, and took the train (about a 10 min. walk) to Florence, Prato and Pistoia. Check out the view from Montecatini Alto, too.
Joe R.
What an amazing trip! I would highly recommend staying at Hotel Puccini. The staff was amazing from the moment we walked trhough the door. Stephania/Stephi was incredible, and such a joy to talk with, they all were. If you needed a recommendation, they were always willing to help. We wouldn't have found so many amazing restaurants if it weren't for them.
Our room was VERY clean, plenty big enough for the 2 of us, and well stocked. We even had a balcony to people watch from.
The complimentary breakfast had a large selection of items. I never had anything that wasn't great. Not to mention the cappuccino, delicious! We started planning out next trip before we even left. If we stay in this area, we will most certainly chose Hotel Puccini again!
Alicia M.
"Il caso fa bene le cose"
Se il punteggio medio è 10 … Trovato casualmente. Siamo arrivati alle 2 del mattino e abbiamo trovato l'albergo aperto, il portiere gentile e disponibile per trovare parcheggio ecc… Colazione molto ricca, molto meglio di tanti hotel internazionali. Prima di ringraziare anche una confezione del dolce di Montecatini Terme. Quasi da tornarci solo per andare all'albergo.
Maurizio
Personale gentilissimo e cordiale, io avevo delle particolari esigenze e mi sono sempre venuti incontro per cui nulla da dire , un ottimo weekend.
Marco
"Le persone giuste al posto giusto"
Servizio e Professionalitá sono l'arma vincente di questo Magnifico Hotel ! Esperienza da Ripetere…Un grazie Sincero a TUTTI I membri dello staff !
Enrico Ruffini Ph
"Puccini fa buona musica"
Posizione centrale,facilita' parcheggio,ambiente familiare.
Eduardo
Steffi & all the staff were friendly & genuinely helpful. Was a lovely surprise to receive a wee parting gift 🙂
Bryan
"Warm and charming boutique hotel with fantastic staff and good location"
The staff is exceptionally warm, welcoming, and accommodating, particularly those working the reception desk. The hotel interior is charming and tasteful and the size of the building is very safe and easy for our children to safely navigate on their own. The hotel restaurant also served good Tuscan dishes, which we enjoyed.
Mei
"Small friendly hotel with staff who will go out of their way to ensure you enjoy your stay "
The friendliness of the staff, nothing was ever any trouble to them. The cleanliness of the rooms and public areas.
John
"Toskana"
Marzo 2016 – Holiday Check
Ein familiär geführtes Hotel. Das Hotel sehr sauber, ebenso das Zimmer. Das Personal superfreundlich. Ich würde jederzeit wiederkommen.
Ralf
"Sehr empfehelnswert"
Giugno 2015 – Holiday Check
Wir wurden liebevoll und herzlichst betreut und vor allem bei der Suche nach Abschlagzeiten für die Golfplätze bestens unterstützt.
Adolf